Dolce Gusto Coffee Machine "EDG305" Review
Publish date: written by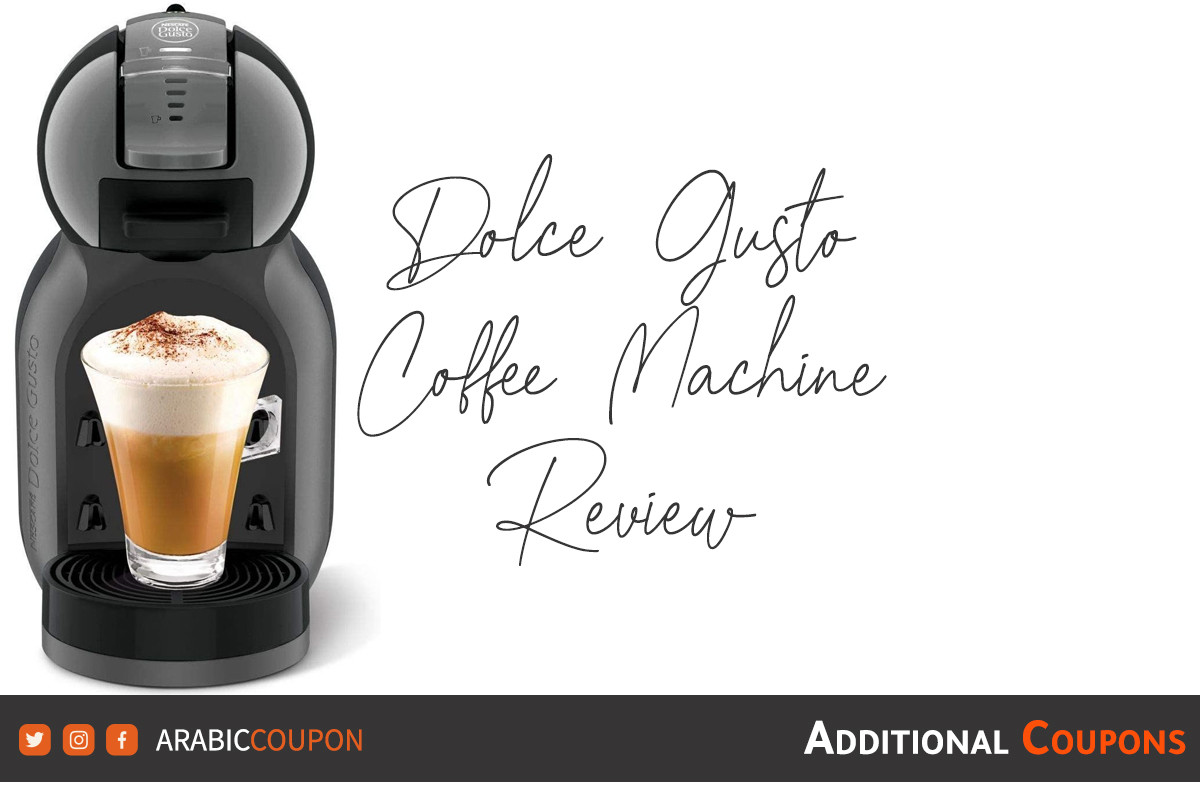 Getting a cup of coffee with its unique taste and fragrant aroma for its lovers is considered one of the most important things that they must do daily, whether in the morning in search of activity and vitality or in the evening to relax with the family or while watching TV or reading a book, and in order to achieve this, a person must have a coffee machine A highly efficient home to do its job without the need to go to coffee shops in Bahrain, and because we know that the Dolce Gusto coffee machine "EDG305" is a suitable choice for coffee lovers thanks to its features and reasonable price, we will do a full review of it.
| PROS | CONS |
| --- | --- |
| Easy to use | Made of scratch-resistant plastic |
| More than 40 flavors of coffee can be prepared | |
| Preparing hot and cold coffee drinks | |
| good price | |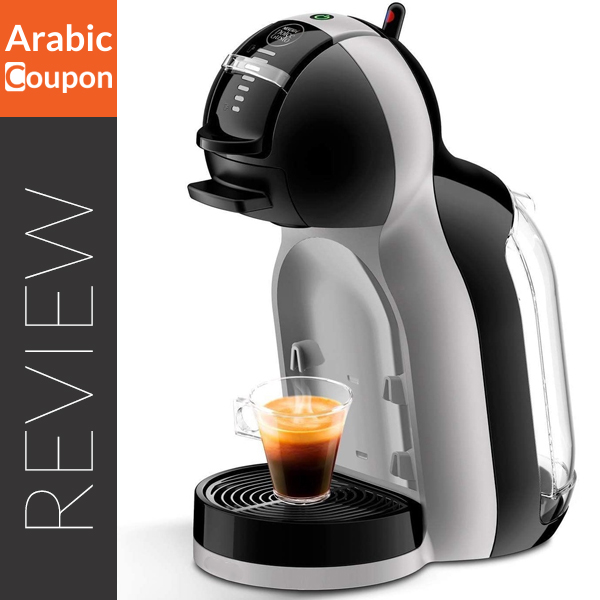 This Dolce Gusto coffee machine is the best choice for those looking for both hot and cold coffee drinks, depending on the mood. Through a button located on the top, you can easily control the way it works to enjoy many types of coffee and drinks such as concentrated espresso, cappuccino, hot chocolate, and tea. iced tea and much more.
This machine is characterized by its availability on a water tank with a capacity of 0.8 liters, which makes it suitable for daily use and for preparing several cups for all family members, and this tank is very practical and can be easily disassembled for filling or cleaning.
Among the advantages that made many people admire this machine is its availability on the possibility of automatic shutdown after only five minutes of non-use, which makes it very economical in the consumption of electrical energy, and it is also safe if the user neglects it in some of his affairs.
With what the Dolce Gusto coffee machine "EDG305" provides, including a 15-bar pressure pump, a 1500-watt motor, and 7 semi-automatic control levels to adjust the coffee and its taste, you can prepare the best cup of coffee with delicious foam that you can taste in the fastest way possible, especially since the machine supports the "Thermoblock" feature. As a fast heating system, no prep required.
This machine will not need additional care because it works with ready-made capsules, and it also supports many flavors that are readily available to meet all needs and tastes, in addition to that the method of placing the capsule and disposing of it after use is very easy through a capsule holder that is easy to install and clean, and milk capsules are also available To prepare the most delicious drinks, to dispense with the steamed milk.
Many of us prefer a certain type of coffee and each coffee is suitable for a certain size of cups, so this machine comes with a cup base that is adjustable in three levels according to the size of the cup, which makes it easy to prepare coffee cleanly.
This machine can be placed anywhere in the kitchen, even if it is limited in space, because its size is small compared to the rest of the machines, and its weight is very light, which makes it portable and relocate to any room or in your coffee corner.
Although many shoppers who have purchased a Dolce Gusto coffee machine confirm its solidity and strength, it remains somewhat sensitive to bumps and scratches because it is made of plastic materials, especially if it is used daily by all family members.
Despite its ease of use and its small size, the manufacturer could have taken some care of the external design of the machine, and there is no doubt that if this machine had been provided with a smart touch screen, it would have been an important strength for its features.
Also, one of the issues that the manufacturer overlooked is the feature of automatic disposal of used capsules, and therefore the user will need to remove the capsule by unscrewing the capsule holder, and this is something that could have been avoided to increase the speed in preparing coffee, especially when it comes to preparing a number of cups in a row.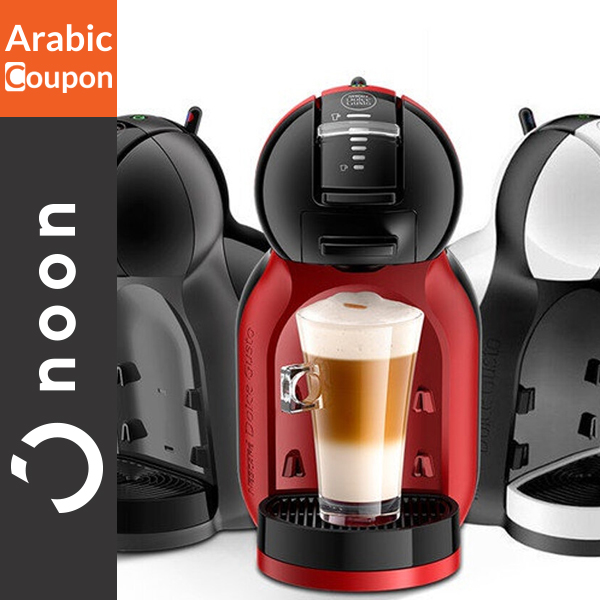 | | |
| --- | --- |
| Brand | Nescafe |
| Model | Dolce Gusto |
| Model number | EDG305 |
| Power | 1500 W |
| pressure strength | 15 Bar |
| Speed of heating | up to 45 seconds |
| Auto off | after 5 minutes |
| Water tank capacity | 0.8 liters |
| Milk vaporizer | NO |
| Type of coffee capsules | Dolce Gusto capsules |
| | |
| --- | --- |
| Performance | ★★★★★ |
| Reliability | ★★★★☆ |
| Coffee quality | ★★★★★ |
| Ease of use | ★★★★★ |
| Price versus product | ★★★★★ |
| Price of coffee capsules | ★★★★★ |
| Availability of capsules | ★★★★★ |
| Final evaluation | ★★★★★ |
After we looked at the most important features of the Dolce Gusto machine and identified its most important disadvantages, the product can now be finally evaluated. It is certain that this machine is very suitable for daily uses, especially for flavored coffee lovers, as it is capable of preparing up to 10 cups of coffee with each water tank.
Therefore, the Dolce Gusto coffee machine "EDG305" is suitable for family and office uses, and for people who want to drink coffee in the shortest possible time, in addition to the ease of placing it anywhere to add a distinctive sparkle.
| | |
| --- | --- |
| Buy Dolce Gusto coffee machine in Bahrain from noon | CLICK HERE |
| Dolce Gusto coffee machine "EDG305" price in Bahrain | 51 BHD |
| Noon promo code in Bahrain | |
Dolce Gusto Coffee Machine Review - 2023
Review and evaluate the experiences of buying a Dolce Gusto coffee machine, in addition to offers, coupons and the best prices for Dolce Gusto in Bahrain - 2023
More of Top Stores Coupons in Bahrain
Dolce Gusto Coffee Machine Review - 2023
Review and evaluate the experiences of buying a Dolce Gusto coffee machine, in addition to offers, coupons and the best prices for Dolce Gusto in Bahrain - 2023