Nespresso Lattissima Pro Coffee Machine Review "EN750"
Publish date: written by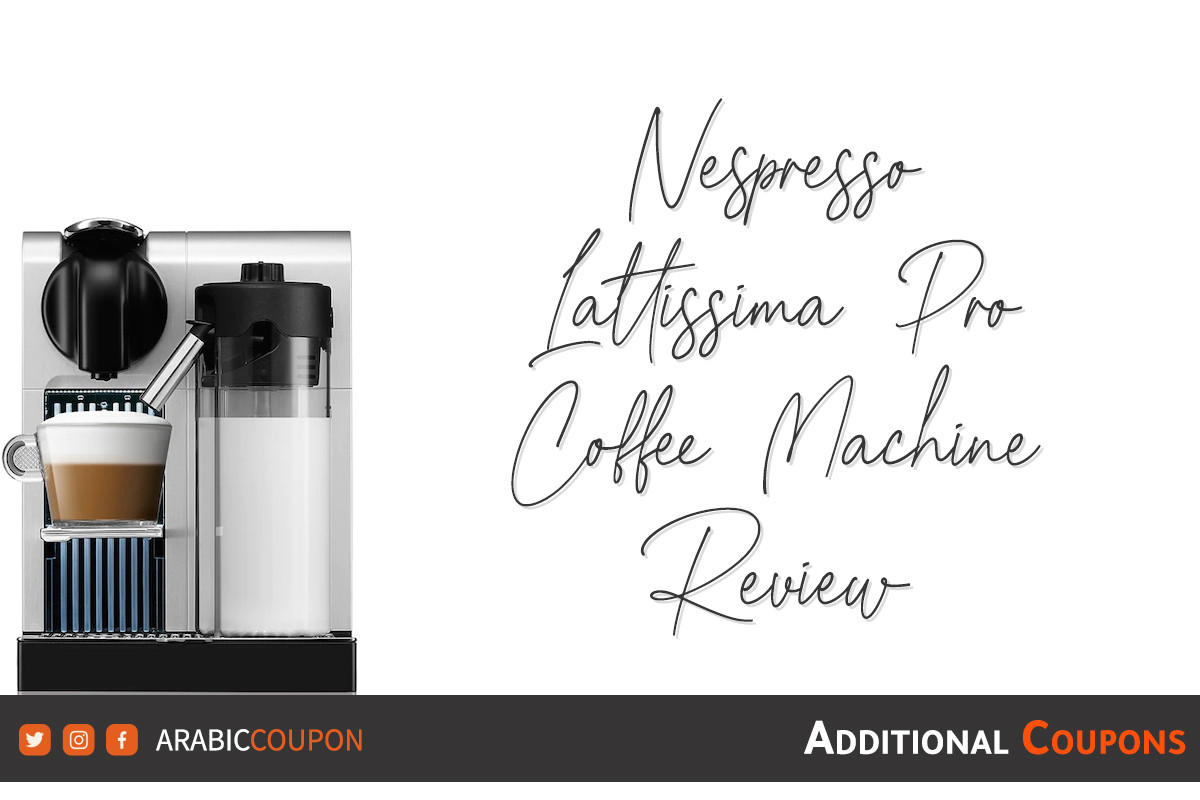 If you are thinking of buying one of the coffee machines offered on online shopping sites in Bahrain to prepare you all the flavors from espresso to latte and cappuccino with one touch of a button, the Nespresso Lattissima Pro coffee machine will certainly be one of the most important of these options, which is worth its price and this is the reason for our We reviewed it in detail and carefully looked at everything from the design to its technical details to give you a true picture of the amazing details this machine possesses.
| Pros of Nespresso Lattissima Pro "EN750" | Cons of Nespresso Lattissima Pro "EN750" |
| --- | --- |
| Capsule machine to prepare all coffee flavors | The price of Nespresso Lattissima Pro capsules is a bit high |
| Nespresso Lattissima Pro machine includes a milk frother and steamer | Large size and heavy weight compared to other machines |
| Nespresso Lattissima Pro features an advanced display | |
| Nespresso Lattissima Pro has an automatic cleaning feature and maintenance alerts | |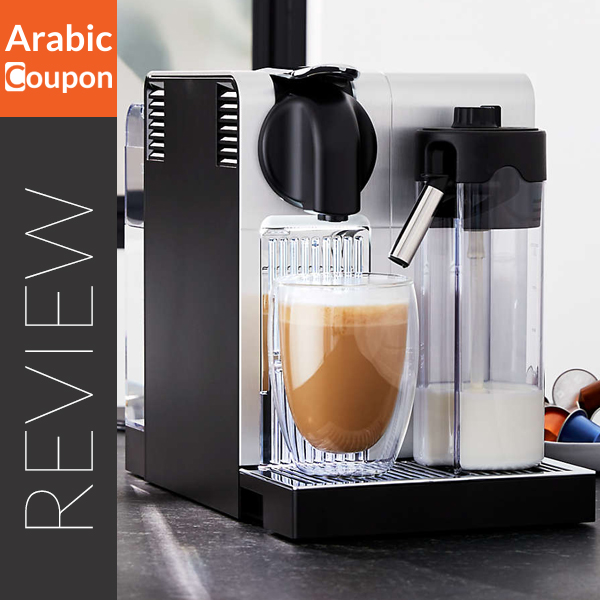 The Nespresso Lattissima Pro coffee machine is a coffee maker that combines the efficiency of a capsule system with a built-in automatic milk frother. If you are a fan of capsule coffee machines and want to make a cappuccino or a latte without any extra effort, then this will be a suitable choice for you, because it is a pressure pump machine. It reaches 19 bars and has a 1400 watt motor.
Like all other Nespresso machines, the Lattissima Pro gives satisfactory results if it is used to prepare a cup of espresso coffee, and although the preparation of this type of coffee is better if fresh coffee is used, this machine may change your opinion a lot, especially since it is considered one of the best capsule machines. at this point.
It is the best choice for those who prefer drinks prepared with milk, because it contains a milk evaporator that does not require any intervention from you. its place, then press the button and the drink will be ready in a few seconds, and we also point out the possibility of separating the milk tank and placing it in the refrigerator.
The Lattissima Pro machine control screen is one of the most amazing coffee machine screens ever. It is a very practical screen that works with touch technology and contains multiple options for preparing your favorite drink. Through it, you can make all the necessary adjustments and programming for the machine and know the necessary data. It is true that in the beginning he will need The user for some time to get better at dealing with it, but with some time it will become very easy.
You may need to use this machine every morning to prepare your drink or your children's drink before leaving the house, and of course the speed factor will be very important at that time, so you will find with ease of use and the responsive control screen, a surprising heating speed when it is turned on, you will not need more than 22 seconds until It is ready for use, and this number is very excellent. You will find it similar in other coffee makers. Also, this machine works to save energy by supporting automatic shutdown after 9 minutes of non-use, and the time can be reset as needed.
We confirm that one of the most important features of this machine is the preparation of milk drinks such as latte and cappuccino by pressing one button, and with the control screen it is also possible to prepare doses of ristretto coffee, espresso, lungo coffee and others, and it is also possible to obtain a cup of warm milk or prepare a cup of tea With the hot water cup feature.
This machine is easy to use, especially since you will not need to prepare and grind the coffee, nor to froth and evaporate the milk manually, you will only need to put the capsule in its place, then choose the program and the amount of water you want, then press the button to find your favorite drink prepared and ready to drink, and these programs also help In temperature control, extraction speed, and maintenance procedures.
Since the Nespresso Lattissima Pro is a capsule system machine, it will not require much effort from you to clean it. Even when using a milk frother, you can disassemble and wash it easily, in addition to the automatic cleaning of the accumulated milk in the evaporator. All parts can be safely cleaned in the dishwasher.
Also, we can consider the large water tank of the Nespresso Lattissima Pro coffee machine as an additional advantage, because it comes with a capacity of 1.3 liters, which saves you from filling it on a daily basis, or to prepare a large group of cups of coffee for you and your friends quickly.
You will need this feature a lot when you use this machine to prepare a group of coffee cups, as the machine automatically disposes of them in a drawer that can accommodate 13 used coffee capsules.
Because it is important to prepare a cup of coffee in a convenient and effective way without dirtying the coffee machine, the kitchen, or the coffee corner that you have designated. Of course, the feature of changing and rounding the location of the cup will keep the coffee mixture hot and the perfect foam.
Considering that it is a Nespresso Lattissima Pro coffee machine that operates with a capsule system, this may worry the owners of this machine somewhat in terms of the availability of Nespresso capsules, but this aspect is resolved, especially if we compare the somewhat high price of Nespresso capsules in Bahrain markets.
Although it is known from other Nespresso models that it is easy to prepare a cup of coffee, this machine comes with some complications through its advanced screen, with which you need to dive into some settings and follow the instructions attached with it, it is not a complicated matter, especially since learning and getting used to it takes a few days to do Then by serving the most delicious cup of coffee.
No one disagrees that the design of this machine is very excellent and suggests durability, as the use of high-quality and safe metals and their distinctive coordination made the weight of the Nespresso Lattissima Pro coffee machine somewhat high, so if you want to own this machine, all you have to do is allocate a part for it and not try to move it.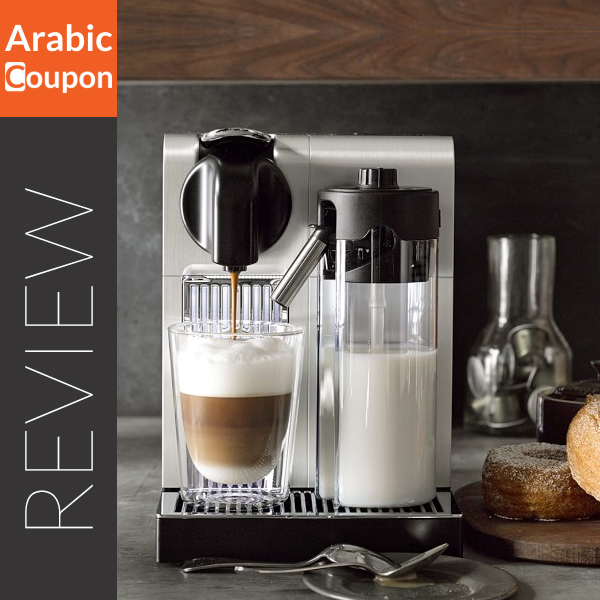 | | |
| --- | --- |
| Brand | Nespresso |
| Model | Lattissima Pro |
| Model number | EN750 |
| Pressure strength | 19 bar |
| Engine power | 1400 watts |
| Water heating speed | 22 Sec |
| Water tank capacity | 1.3 liters |
| Milk vaporizer | YES |
| Coffee grinder | NO |
| Automatic extinguishing | YES |
| Capsule type | Nespresso Capsules |
Nespresso Lattissima Pro coffee machine rating chart
| | |
| --- | --- |
| Performance | ★★★★★ |
| Reliability | ★★★★★ |
| Coffee quality | ★★★★★ |
| Ease of use | ★★★★☆ |
| Price for machine | ★★★★☆ |
| Price of Nespresso capsules | ★★★☆☆ |
| Availability Nespresso capsules | ★★★★☆ |
| Final evaluation | ★★★★☆ |
If your budget is comfortable for shopping for a coffee machine and you prefer coffee drinks mixed with milk, then the Nespresso Lattissima Pro machine is definitely suitable for you, as the high quality of the machine and the coffee will make you fall in love with the Nespresso Lattissima Pro coffee maker, as it is designed to add a lot of luxury to your kitchen or coffee corner, all this also after getting used to How to use this machine. The technical features available in this machine make it the most unique.
| | |
| --- | --- |
| Nespresso Lattissima Pro "EN750" price in Bahrain | 360 BHD |
| Buy online Nespresso Lattissima Pro coffee machine in Bahrain | CLICK HERE |
| Noon promo code in Bahrain on all purchases | |
Nespresso Lattissima Pro Test & Review - 2023
A detailed testing with pros & cons and the best price of Nespresso Lattissima Pro machine in Bahrain with highest coupons
More of Top Stores Coupons in Bahrain
Nespresso Lattissima Pro Test & Review - 2023
A detailed testing with pros & cons and the best price of Nespresso Lattissima Pro machine in Bahrain with highest coupons